Unscheduled
I did an experiment this December where I deleted my Instagram and didn't share or comment on Facebook. I figured I'd post a blog if I had time but wasn't going to hold myself to a schedule. It wasn't a perfect cold turkey but I did pretty well. I wish I'd done this because I was rafting on the Grand Canyon or skiing somewhere exotic but in reality, I was still behind my computer most the time, tied to a schedule trying to get all the year-end projects for Redside and Lemhi Education Project wrapped up.
I've done social media cleanses before and I was surprised with how it felt this time around. Unlike before, I didn't miss the connections or knowing what people were up to. I definitely didn't miss that weird FOMO you get when you're pretty sure everyone is cooler, more beautiful and more adventurous than you are. But I did miss the creator part, which I sometimes forget is even in it. Writing an Instagram caption a few times a week, editing photos from a real camera, holding myself to a weekly blog - I forget it's not (entirely) just some millennial hunger games of self-promotion. I use it as a way to keep ideas flowing and moving rather than festering and overlapping in my head. I've always felt better when it's all out on the page. Maybe there are more pure ways to do that like journaling or painting but... being able to see instantly what resonates with people and what doesn't can't be all bad, can it?
This month, I took a lot more photos on my phone, focusing more on memories than any kind of "art" or well-framed shots. In addition to the computer time, there was a lot of travel. I went to Moscow for a weekend to spend time with family and Boise for the annual Idaho Outfitters & Guides Meeting. Salmon wallowed in a soupy inversion and we drove out of the valley as much as we could, trying to find the sun. I can't deny I spent less time looking at my screen, more time talking to the people around me, and less time trying to interpret every situation I was in for some imaginary audience.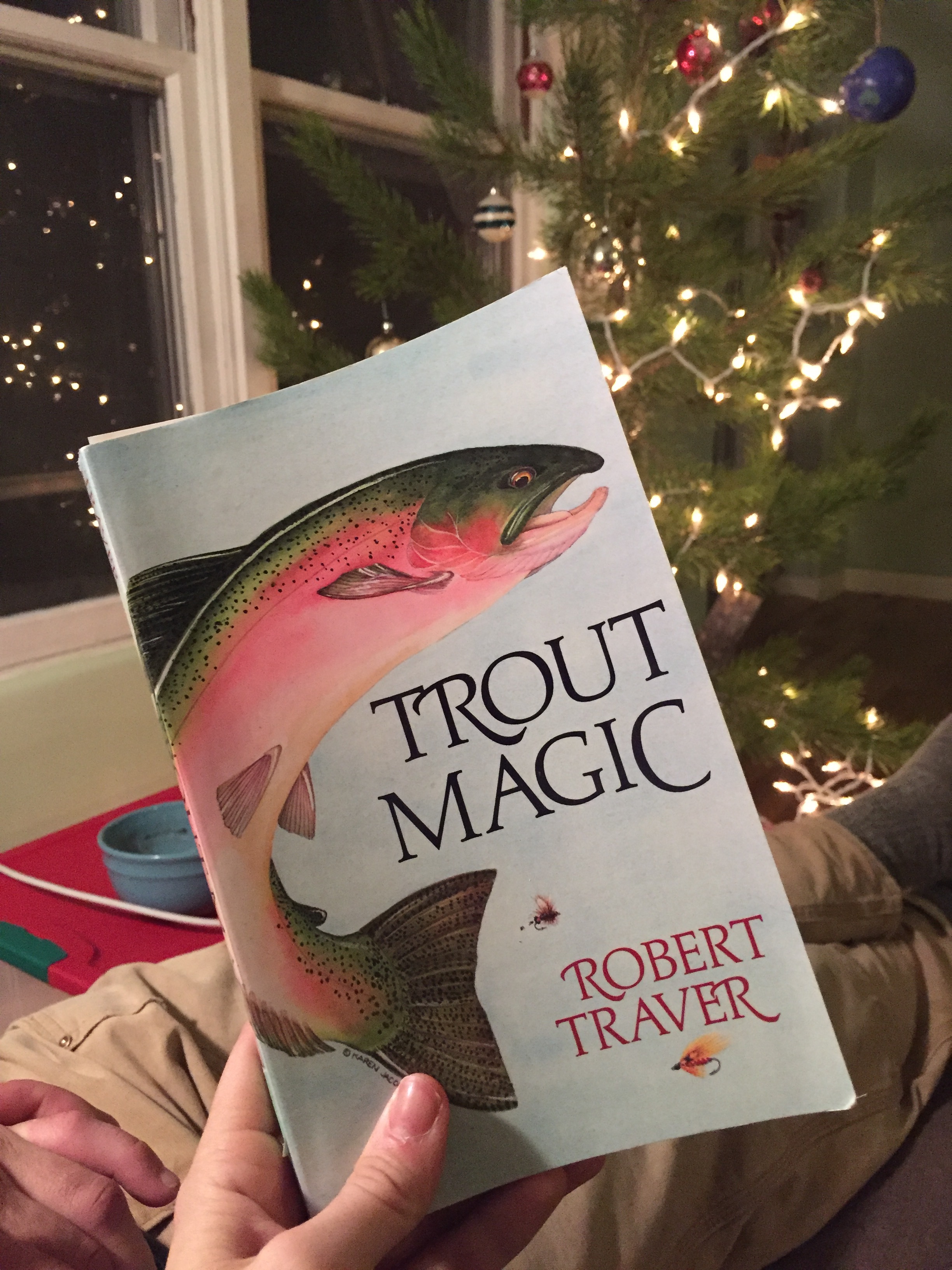 I think taking breaks from the things in our life like social media is so important. It helps us refocus and set new goals, remember that these platforms are just tools, not reality.
On Thursday I set three different vacation responders and recorded a new voicemail. Now, instead of taking a break from social media, I'm taking a break from schedules and logging hours. I told everyone I won't be checking my e-mail for two weeks. Two weeks! This might be unprofessional or stupid. But early in my career, especially in the martyr-filled non-profit world, I want to be able to draw boundaries around my time and level of connectivity. Guides get this, which is why I love my work with the Redside Foundation (they get it too, and support the time away). Maybe I won't succeed at the level that those that remain always available do. But I think I'll end up in the place I actually want to be instead.
Today, in Northern Idaho, the sun is shining on six inches of fresh snow. It feels like the world is congratulating us for making it to the other side of the solstice, the days growing longer toward spring. Greg just brought a few armloads of wood into the house and the snow slowly melts off the gray wood onto the floor. Hank weaves under Mom's feet, helping her cook potatoes for breakfast. We sit on the rug in the living room, watching the weather reports and plotting steelhead campaigns and powder days. I'm turning my social media back on and my schedule off. On to the next adventure...
ELM